Hiking & Camping Gear for Hire in Lahti, Asikkala, Padasjoki, and Sysmä
Jannen Kalastus ja KaYakki rents out high-grade hiking and camping gear for travelling and sleeping in the great outdoors. We cover the Lahti, Vääksy, Padasjoki and Sysmä region. Our range of rental gear includes essentials such as rucksacks, tents, hammocks, sleeping pads, tarps, and dry bags.
As well as hiring your hiking and camping gear from us, we also have kayaks for hire so that you can cross the water to Kelvenne Island in Päijänne National Park, for example, and have an unforgetable trip surrounded by Finland's beautiful landscapes. Get in touch and find out more!
You're Guaranteed a Successful Trip with our Quality Equipment
We supply rental hiking and camping equipment for when you're out in the great outdoors. Sufficient equipment is required for a successful hike or kayak trip, namely rucksacks, tents, hammocks, sleeping pads, tarps, and dry bags.
If you want, you can also hire kayaks and canoes from us in addition to your hiking equipment in one package, or just the gear you need. We also provide a delivery service on hiking gear as well as all our other products. Tell us where you're heading and we will have them delivered to a convenient place!
We also hire out hiking gear for winter, so if you want to hire snow shoes, skis, or cross-country skis, you can hire your hiking gear at the same time.
Kelvenne – a Fantastic Island in Päijänne National Park
Near Jannen Kalastus ja KaYakin is the magnificent Päijänne National Park home to a beautiful 8km long island named Kevenne, in addition to many other smaller islands with camping facilities. The island provides brilliant opportunities for camping and hiking, and our gear can get you there and let you enjoy your time on the island! Access to the island is also possible via ferry service. Read more about this below!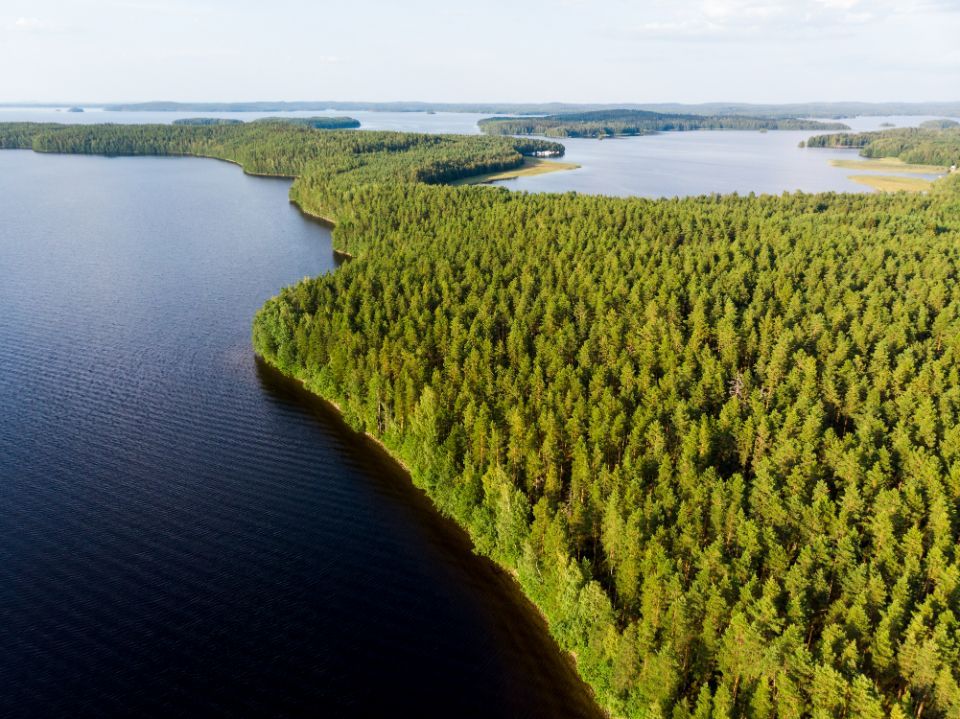 M/S Jenni-Maria - There and Back Again
M/S Jenni-Maria provides transport services from Pulkkilanharju, Marisalmi bridge, and Padasjoki shore. The vessel carries travellers across the water to Kelvenne to enjoy the island's superb camping and hiking opportunities. Transportation is taken care of by KulkeeVettenHalki. Journey time to Kelvenne is approx. 45 minutes. A return ticket costs 25€.
If the weather is bad, or kayaking and canoing is not to your taste, you can hop aboard the M/S Jenni-Maria and simply hire your hiking and camping gear from us. The ferry is also available to those who -- for whatever reason -- cannot make the return trip to the mainland by kayak or canoe.
M/S Jenni-Maria Timetable
Tuesday, Wednesday, Thursday
| | | |
| --- | --- | --- |
| 10:00 | Padasjoki | 14:00 |
| 11:00 | Kelvenne E* | 12:45 |
| 12:00 | Karisalmi | 12:00 |
| 14:30 | Padasjoki | 18:30 |
| 15:30 | Kelvenne E: Kirkkosalmi | 17:15 |
| 16:30 | Karisalmi | 16:30 |
Friday
Padasjoki-Kelvenne-Kuhmoinen
| | | |
| --- | --- | --- |
| 09:00 | Padasjoki | 23:00 |
| 10:00 | Kelvenne P: Likolahti | 22:00 |
| 13:00 | Kuhmoinen | 20:00 |